Food colouring recipes
Food colouring is the perfect way to add a burst of colour to your baking. Put a few drops in icing or cake batter and transform its appearance. Try our lovely-looking recipes using food colouring, such as fondant fancies or Easter biscuits.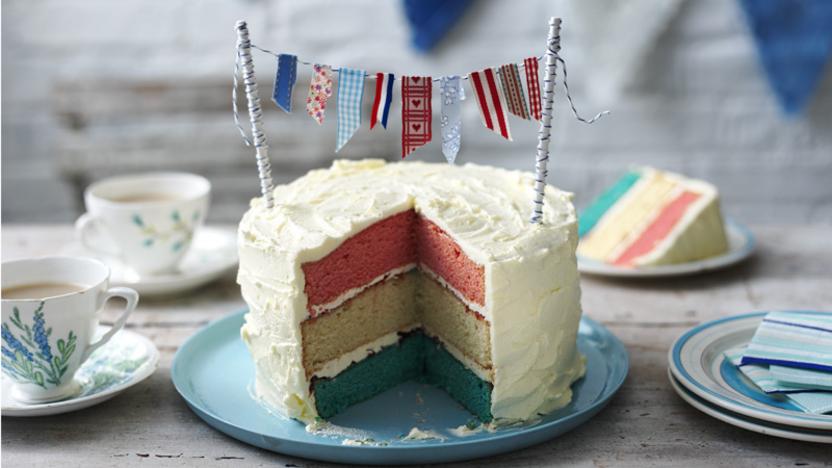 by Mari Williams
This charming colourful sponge cake is decorated with beautiful bunting, easily made with straws and scraps of cute fabric.
Equipment and preparation: You will need two lengths of doweling rod, assorted ribbon and thread, and an electric mixer.
Cakes and baking
More food colouring recipes
Buyer's guide
It's possible to find food colouring and natural food colouring in supermarkets. Natural colouring will have been made with products such as vegetables, fruits, plants and minerals.