Fondant icing recipes
Fondant icing is made from sugar, water and cream of tartar or liquid glucose, which are boiled together until the syrup reaches what is called soft ball stage (when a spoonful of the sugar syrup is dropped into a bowl of cold water and forms a soft ball when rolled between the fingers). The mixture is kneaded into a smooth dough and then colourings or flavours such as peppermint, lemon or coffee can be added. Fondant icing can be rolled into shapes to make sweets or used warm and poured into moulds then coated in melted chocolate. It's often used as an icing or coating for small fruits and is used to ice or decorate cakes.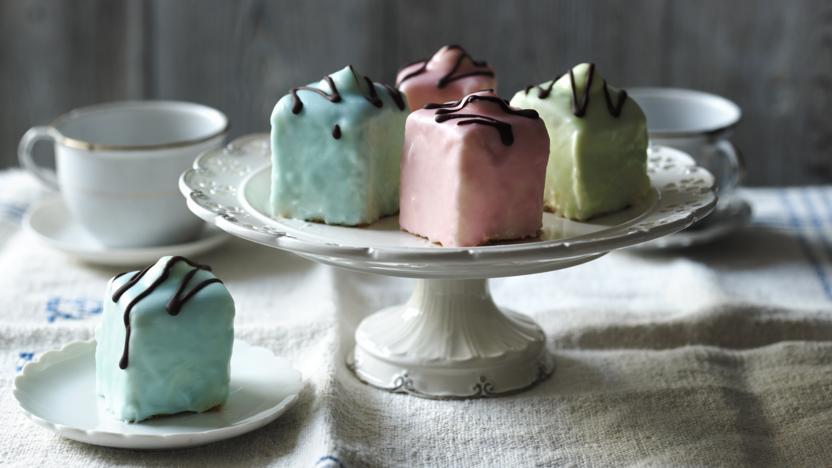 by Mary Berry
Surprise your friends (and indeed yourself) with a batch of these homemade fondant fancies. Plus there's plenty of fun to be had choosing your own colours and flavours.
Equipment and Preparation: You will need a piping bag, free-standing mixer and a 20cm/8in square tin.
Cakes and baking
More fondant icing recipes