Floury potato recipes
Floury potatoes have a fluffy, dry texture that makes great mash or chips. Key varieties include Desiree, Estima, King Edward and Maris Piper.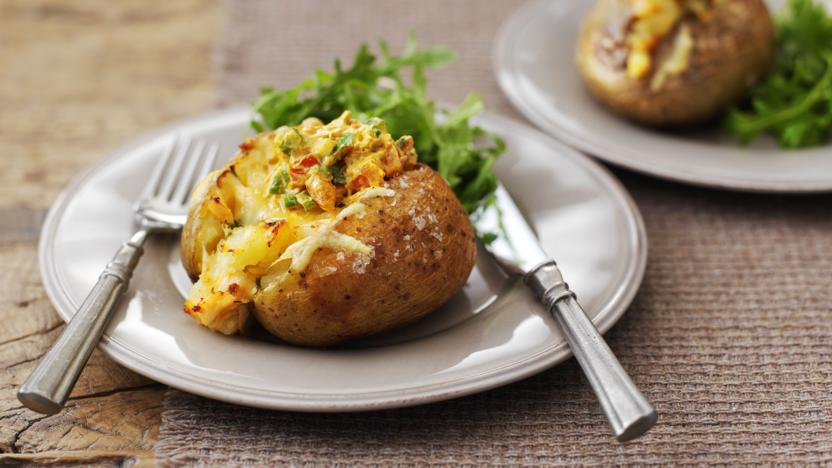 by Jo Pratt
We've got the perfect jacket potato recipe with a smoky, cheesy filling. Of course you can opt for baked beans, but why?
Light meals & snacks
More floury potato recipes
Buyer's guide
Floury potatoes are available year-round. Avoid wrinkled, sprouted or discoloured potatoes.
Storage
Floury potatoes should be kept in a cool dark place (but not the fridge), preferably in a breathable sack or paper bag. They can keep for several months in the right conditions. Parboiled floury potatoes freeze well.
Varieties of floury potato
Typically made with floury potato
Other potato