Floating islands recipes
A classic French comfort food, floating islands (or îles flottantes) are meringues poached in custard and topped with a caramel sauce. Michel Roux shows you how easy it is to whip up this elegant dinner party dessert.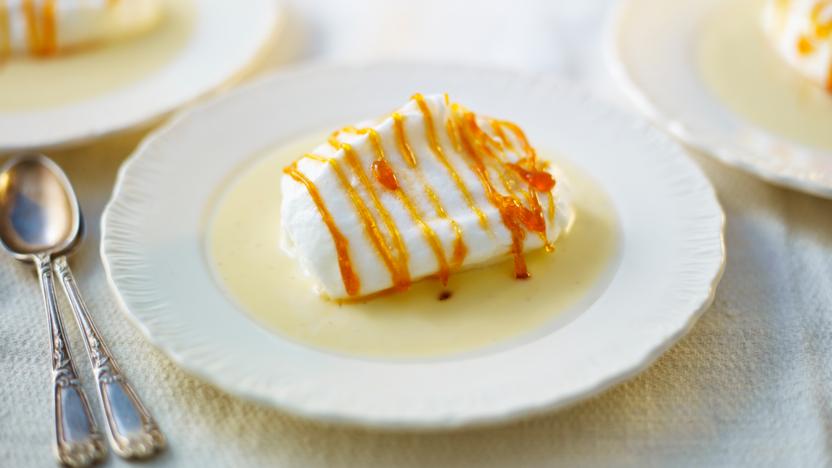 by Michel Roux Jr.
My favourite dessert as a child and one that was made as a real treat was oeufs à la neige, floating islands. The smell of caramel cooking always brings back childhood memories.
Desserts
More floating islands recipes