Fish cake recipes
Make a little fish go further by shaping it into fish cakes. Combine any fish - salmon, cod, mackerel, even shellfish like crab - with a little cooked potato or even cooked broccoli for a lower carb option. Fish cakes are the perfect make-ahead supper.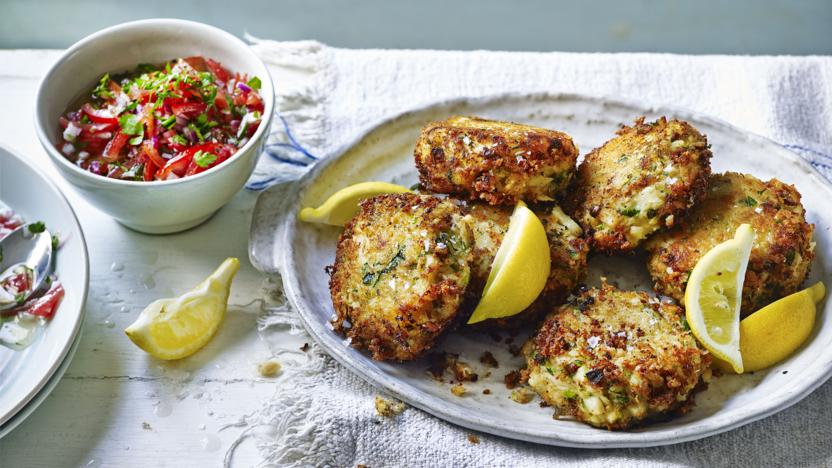 by Mary Berry
Mary Berry adds just enough spice to her fishcakes to make sure the delicate flavour of the crabmeat shines through. Serve them with a simple tomato salsa for a tasty supper.
Main course
Storage
You can freeze cooked or uncooked fish cakes for up to a month and cook them from frozen. Make sure they are piping hot before eating.