Fennel seeds recipes
These are the aromatic seeds of sweet or bitter fennel that are used as a spice. They range from pale yellow-brown to green in colour, and are small, oblong and ridged. The seeds of wild bitter fennel, used in Central and Eastern European cuisines, taste slightly bitter and similar to celery seeds. Sweet fennel produces the more commonly available variety of fennel seed, which has a mild anise flavour. The two types of seed are not interchangeable.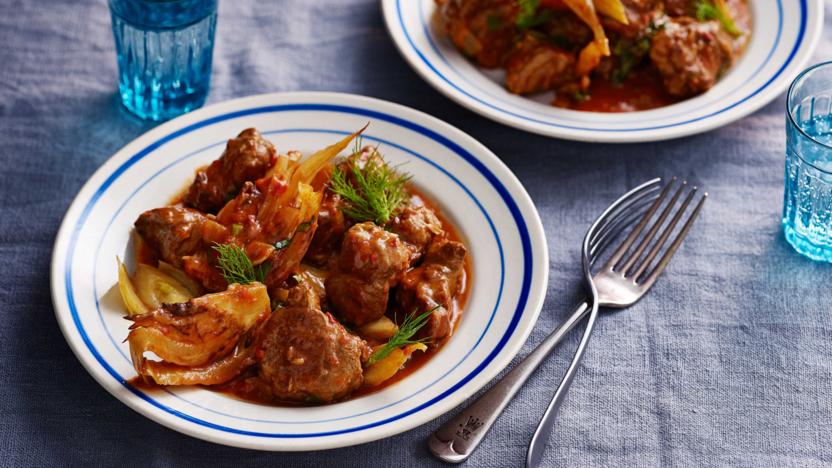 by The Hairy Bikers
Packed with flavour, this slow-cooked lamb dish can be served with couscous or good-quality bread.
Main course
More fennel seeds recipes
Buyer's guide
Look for bright yellow-green seeds; dull brown-grey ones will be old.
Storage
Store in an airtight container away from direct sunlight to prevent discolouring.
Preparation
Fennel seeds are used in European, Middle Eastern, Indian and Chinese cuisines. They are ground into spice mixtures and added to soups, sauces, fish dishes, lamb- or potato-based curries, pickles, condiments, breads, cakes, pancakes, desserts, confectionery and drinks. In India, they are chewed as a breath freshener and digestive aid.