Farfalle recipes
Literally 'butterfly' in Italian, this is pasta shaped like little butterflies or bow-ties. Certain pasta shapes hold different sauces better than others - cheese or rich tomato sauces cling well to farfalle because it's a relatively small pasta shape with a large surface area.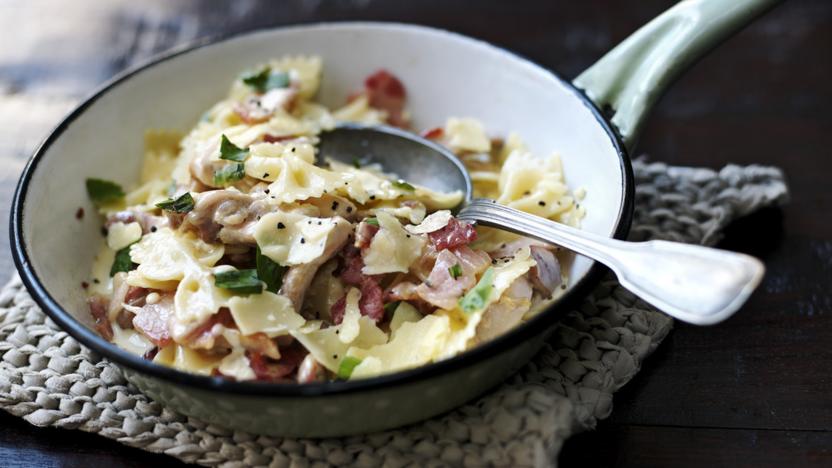 by James Tanner
Looking for a quick supper that's rich and hearty? This easy, creamy chicken and bacon pasta recipe ticks all the boxes.
Main course
Buyer's guide
If you can't find farfalle, fusilli is a good substitute.