Fajitas recipes
Fajitas are normally filled tortillas wraps made in Mexican and Tex-Mex culture. Fillings are usually chicken, beef or veggie but can contain anything you like - beans, fish, prawns and more. Some people enjoy topping their fajitas with cheese, soured cream, salsa, and guacamole or just straight up avocado. You can tailor your fajitas to your own tastes, add what you like and leave out what you don't.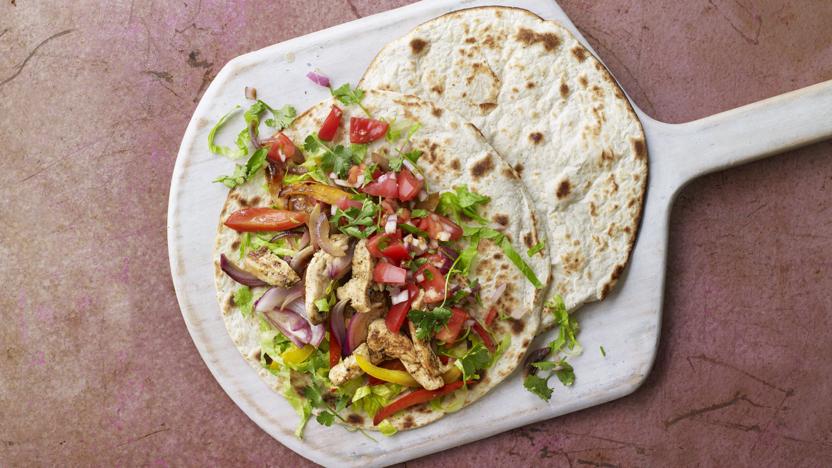 Chicken fajitas are a fun meal to cook for the family. Try topping your homemade fajitas with homemade salsa to make them extra fresh and delicious.
This meal is low calorie and provides 418 kcal, 35g protein, 47.5g carbohydrate (of which 11g sugars), 9g fat (of which 3.5g saturates), 8g fibre and 1.2g salt per portion.
Main course