Eton mess recipes
Classic Eton mess is a quick, crowd-pleasing dessert when made with shop-bought meringue. It's also a great way to use up broken homemade meringue. Classically Eton mess is made with whipped cream, meringue and strawberries, but you can add anything from a dash of port to a splash of ginger cordial for a twist, or try it with raspberries, bananas and pineapples.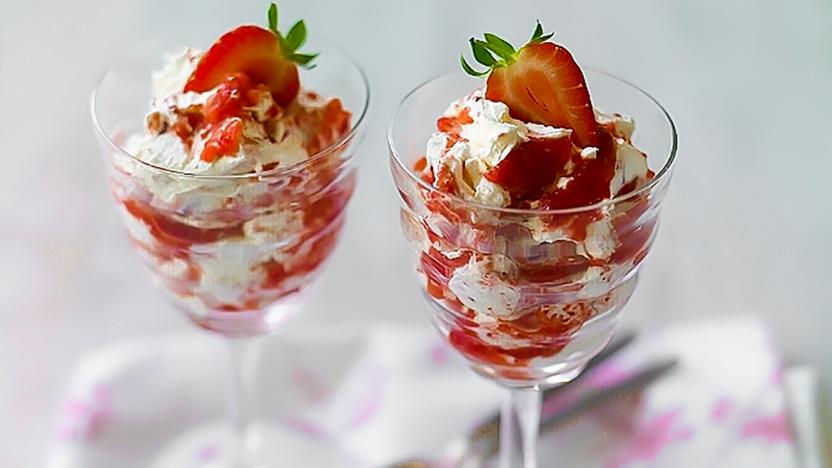 by James Martin
A splash of ginger cordial adds a twist to this classic Eton mess recipe.
Each serving provides 584 kcal, 3g protein, 18.5g carbohydrates (of which 18g sugars), 54g fat (of which 33.5g saturates), 5g fibre and trace salt.
Desserts