Dulce de leche recipes
Dulche de leche is a thick golden sauce akin to caramel. It's made by heating sweetened milk until it changes colour and texture. Dulche de leche can be bought in jars and is great for using in desserts. Try our dulche de leche recipes including bannoffee pie and salted caramel shortbread.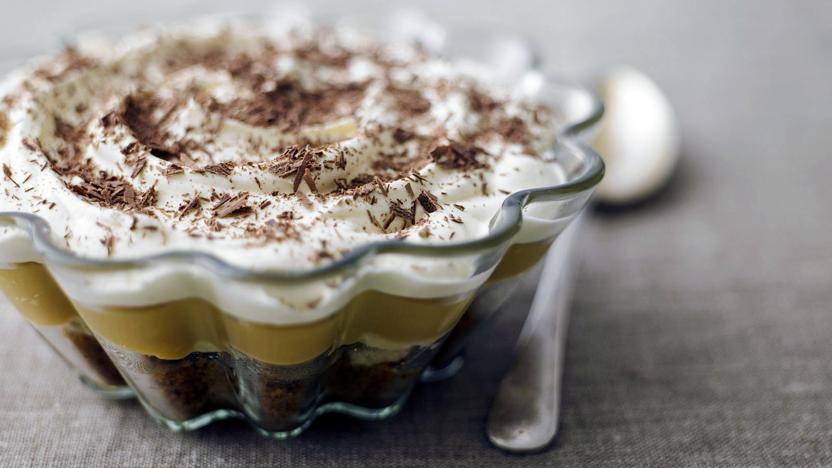 by Gizzi Erskine
Try this super-easy banoffee pie recipe when you need a last-minute dessert. It takes just 15 minutes of effort and an hour in the fridge.
Desserts
More dulce de leche recipes
Typically made with dulce de leche