Duck confit recipes
It's a bit of a secret that this French staple is in truth quite easy to make. Not quick and easy, so much, as slow and easy. Try James Martin's version with celeriac mash, John Torode's winter warmer with parsnip and apple purée, or take it further with a bread charlotte full of duck confit and wild mushrooms by Michel Roux Jr.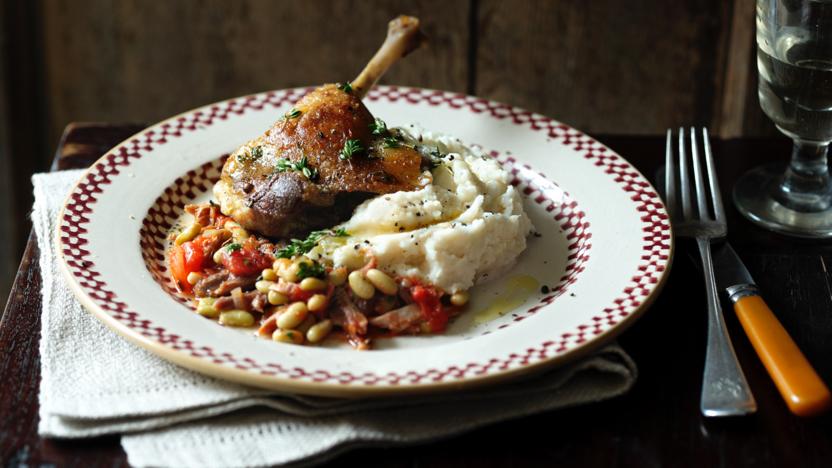 by James Martin
This hearty French cassoulet is anything but healthy - and all the more tasty for it. Make to brighten up a winter day.
Main course
Storage
Confit duck is a marvellous make-ahead dish. After cooking, the confit duck can be cooled and stored, covered in the fat, in an airtight container in the fridge. It will keep for weeks if properly covered in the fat. The duck legs can then be extracted, the fat scraped off, and grilled to crisp perfection.
Preparation
Salt cure the duck legs overnight in the fridge with fresh thyme and garlic to boost the flavour. Duck and goose fat for cooking is becoming more widely available in supermarkets.