Dried fruit recipes
Dried fruit usually consists of ready-mixed candied peel, currants, raisins and sultanas.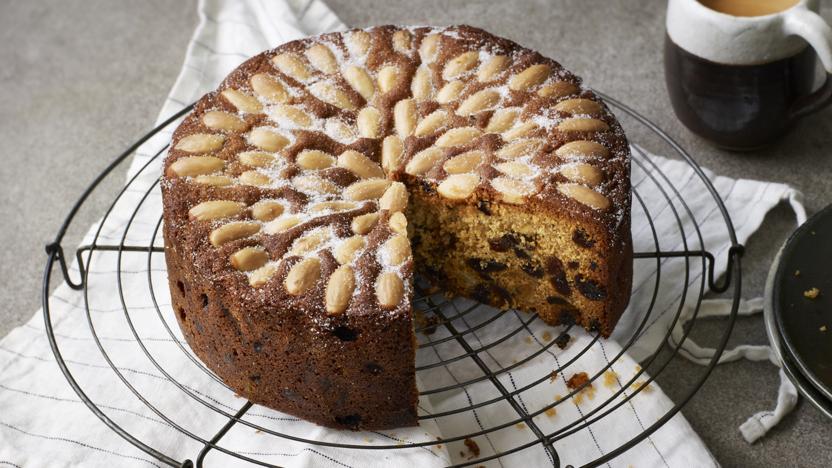 by The Hairy Bikers
This delicious afternoon cake is best served with a hunk of cheese and a hot cup of tea.
Cakes and baking
Buyer's guide
Check the sell-by date and buy dried fruit that has been sprayed with vegetable oil, not mineral oil. It is usually cheaper to buy individual dried fruits if you cook regularly.
Preparation
Dried fruit is used by regular cake-makers and steamed pudding fans. It can also be added to mincemeat. However, most recipes benefit from controlling the proportions of the different dried fruits.
Parts of dried fruit
Other fruit