Dried cherries recipes
Dried cherries are dried, stoned, sweet or sour cherries. Dried sweet cherries often contain concentrated apple and cherry juice, which makes them taste more intense.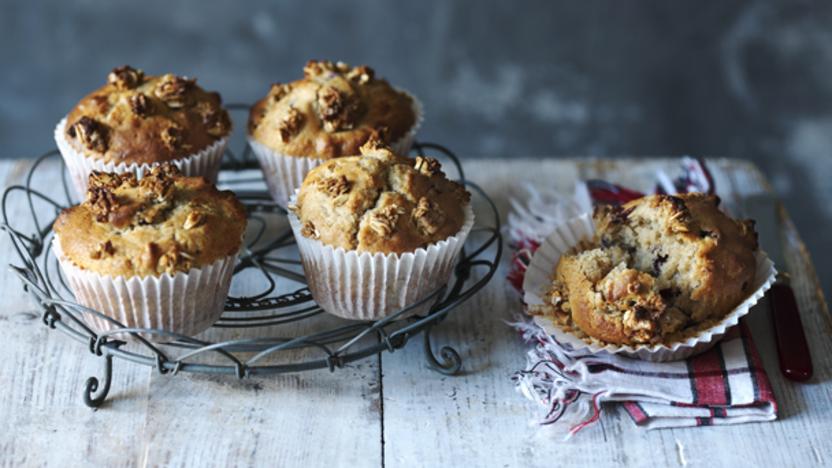 by Tim Maddams
Make this muffin recipe your first stop for a nourishing breakfast. If you prepare the dry ingredients the night before, you can easily whip up a fresh batch first thing.
Cakes and baking
More recipes using dried cherries
Storage
Store sealed in a cool, dark place.
Preparation
Dried cherries can be semi-dried and succulent, or dried and in need of soaking before use. Both are delicious and should be treated like a slightly more acidic dried vine fruit. Use both sweet and sour dried cherries in home-made muesli mixes, muffins and rolled oat 'energy' bars.
Add dried cherries to winter fruit salads and compotes, or use in place of sultanas or raisins in baked fruit puddings such as apple pie or peach cobbler. They also taste good mixed with dried blueberries and dried cranberries, as well as white chocolate.