Dauphinoise potatoes recipes
Few can resist dauphinoise potatoes or 'gratin dauphinois', the ultimate potato side dish - and only the French could have thought it up. Layers of wafer-thin potato slices are interspersed with shreds of garlic and a generous grinding of salt and freshly groud black pepper, then drenched in cream and sprinkled with cheese. The result, after cooking in the oven? Ooh la la.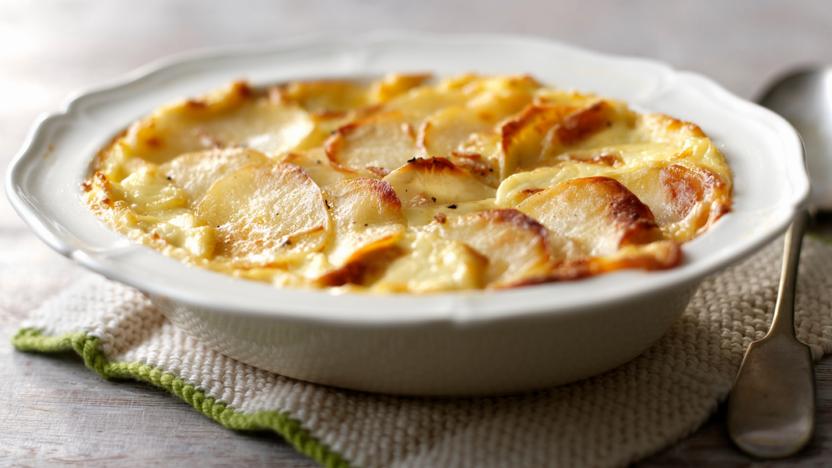 by Mike Robinson
These creamy, garlicky dauphinoise potatoes recipe will make a fabulous side dish for any Sunday roast. There isn't an easier side dish in the world!
Each serving provides 561 kcal, 5g protein, 33g carbohydrates (of which 3g sugars), 45g fat (of which 28g saturates), 3.5g fibre and 0.1g salt.
Side dishes
More dauphinoise potatoes recipes
Also made with floury potato
Other gratin