Custard recipes
A traditional British dessert sauce made with egg yolks, sugar and milk and/or cream, flavoured with vanilla. Proper homemade custard is an absolute dream, but don't cut corners or it just won't be the same. The key thing when making custard is to heat it just enough to thicken, but not too much so that it curdles. A neat trick is to add a little cornflour which will help stabilise the eggs.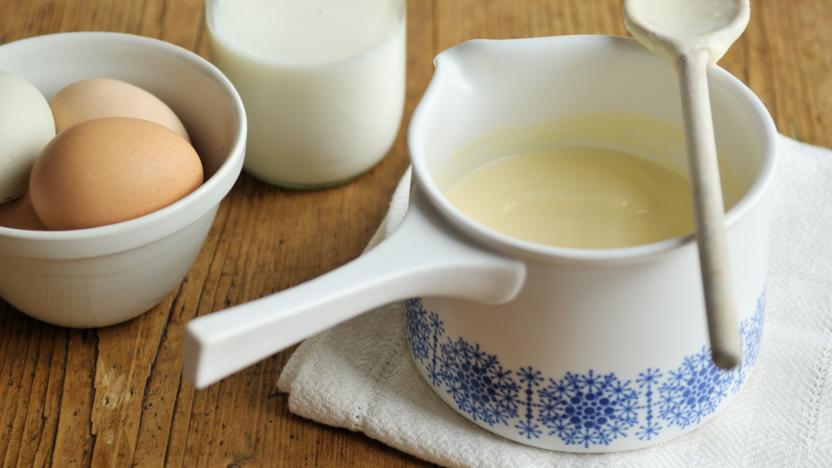 by Mary Berry
Try making Mary Berry's foolproof, homemade custard, perfect for slathering on crumbles, pies and puddings.
Each serving provides 872 kcal, 33g protein, 65g carbohydrates (of which 56g sugars), 54g fat (of which 26g saturates), 0g fibre and 0.7g salt.
Desserts