Cupcakes recipes
From easy vanilla cupcakes to decadent Black Forest chocolate cupcakes, work your way through our favourite cupcakes recipes. Decorate with mile-high frostings of buttercream or cream cheese, and top with edible rose petals or fruit. Mary Berry's lemon meringue cupcakes will impress, while the Hemsleys' vegan, gluten-free cupcakes will please everyone.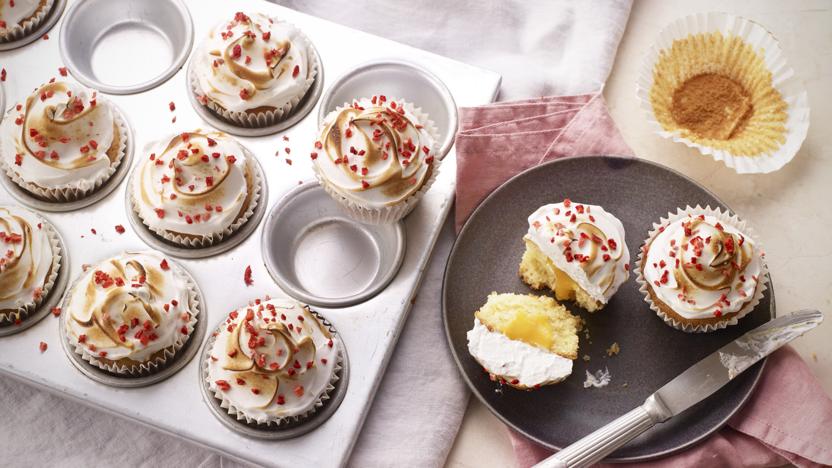 by Mary Berry
Mary Berry combines strawberries with the flavours of lemon meringue pie to make truly irresistible lemon meringue cupcakes.
For this recipe you will need an electric hand whisk.
Cakes and baking