Cumberland sauce recipes
A classic English sauce with a thin consistency, made from port, orange and lemon juice and redcurrant jelly. Served cold, it is a traditional accompaniment to ham, cold cuts of goose or game, sausages and pâté. It is quick and easy to make.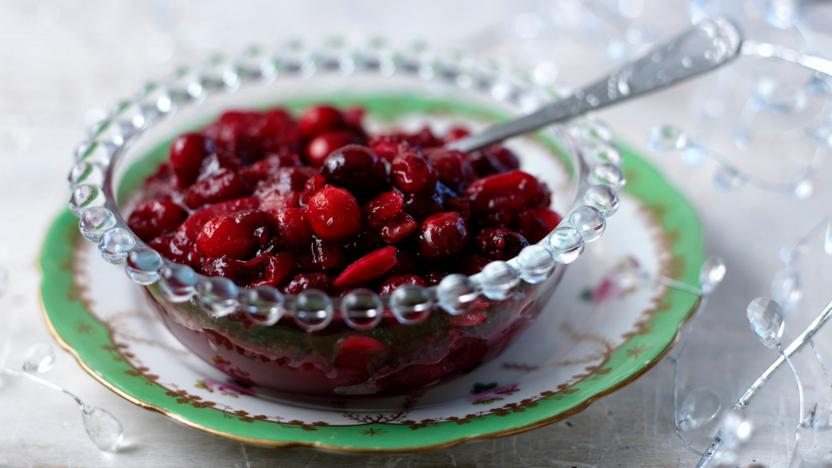 by Antony Worrall Thompson
This classic cranberry sauce recipe bursting with citrus flavours is an essential part of Christmas dinner.
Other
More cumberland sauce recipes