Cucumber recipes
Got a glut of cucumbers? Try pickling them as a delicious addition to burgers or sandwiches, or whizz them up into a cool and creamy soup. We have hundreds of cucumber recipes to help you make the most of this summer vegetable.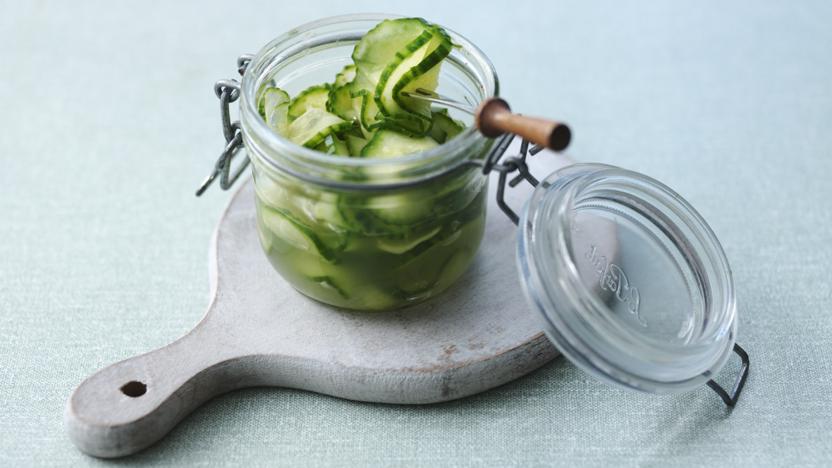 by May Lan Jefford
This quick pickled cucumber recipe is great for serving alongside burgers or in a roast beef sandwich.
Other
Buyer's guide
Cucumbers are in season from May to October, but are available year-round. Look for firm, vibrantly green fruit without wrinkles. Smaller ridged cucumbers differ little in taste to the more common smooth variety.
Storage
Store fresh cucumbers in the fridge for up to one week. Small examples, or sliced cucumbers can be pickled very successfully: pickled cucumbers are also known as gherkins or cornichons.
Typically made with cucumber