Crumble recipes
Looking for crumble recipes? A simple apple crumble recipe for autumn, or a rhubarb crumble for earlier in the year are comfort food classics. Enjoy a quick and easy dessert that can be made in under half an hour and put in the oven just before you sit down to eat your main course.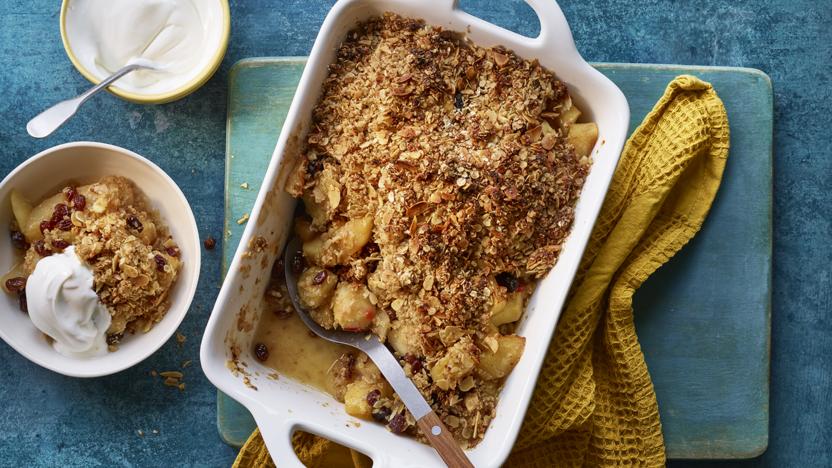 by Dr Rupy Aujla
Dr Rupy's store cupboard crumble is seriously good, and only costs under £1 per portion. Leftovers can even be enjoyed for breakfast! (Doctor's orders!)
Each serving provides 522 kcal, 12g protein, 74g carbohydrate (of which 53g sugars), 18g fat (of which 7g saturates), 8g fibre and 0.4g salt.
Desserts