Crêpe recipes
A thin French pancake, served with sweet or savoury fillings or toppings. The best-known is crêpes Suzette, which are crêpes served with a sauce made from fresh orange juice, orange zest, sugar, butter and Grand Marnier that is flamed at the table before serving.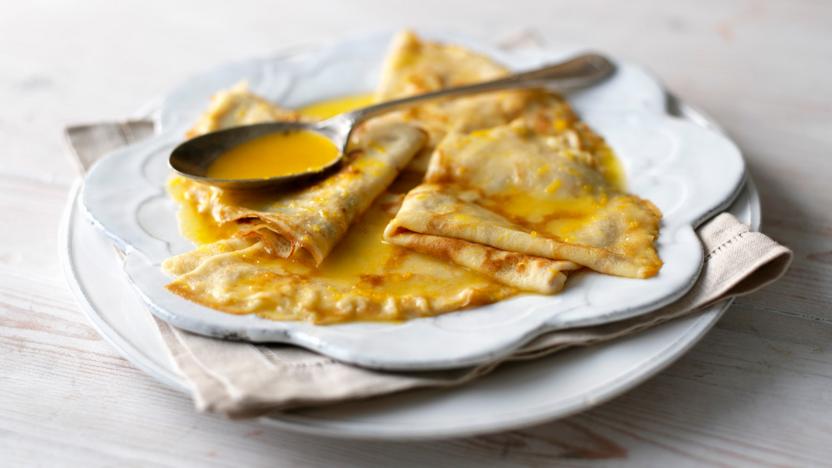 by Delia Smith
Delia shows you how to whip up this retro classic of pancakes in a boozy orange sauce. This crêpes suzette recipe is a brilliant, quick dessert.
Desserts
Storage
If making crêpes in advance, layer each crêpe between sheets of greaseproof paper, then wrap them in cling film. Store them in the fridge (for use the next day) or in the freezer for up to one month.
Preparation
If you invest in a proper crêpe pan, preferably non-stick, it can make preparing successful crêpes easier – it's a short-sided frying pan about 20cm/8in across. Crêpes can be served as soon as they're made but they can be made in advance.