Cream cheese recipes
Cream cheese is made from a mixture of cream and milk, and eaten fresh. It has a soft, spreadable texture, and mildly acidic flavour that is often flavoured with garlic, herbs or black pepper. Most mass-produced versions are pasteurised.
In Britain, cream cheese must have a fat content of 45-65% (anything above this is considered double cream cheese), although definitions vary abroad.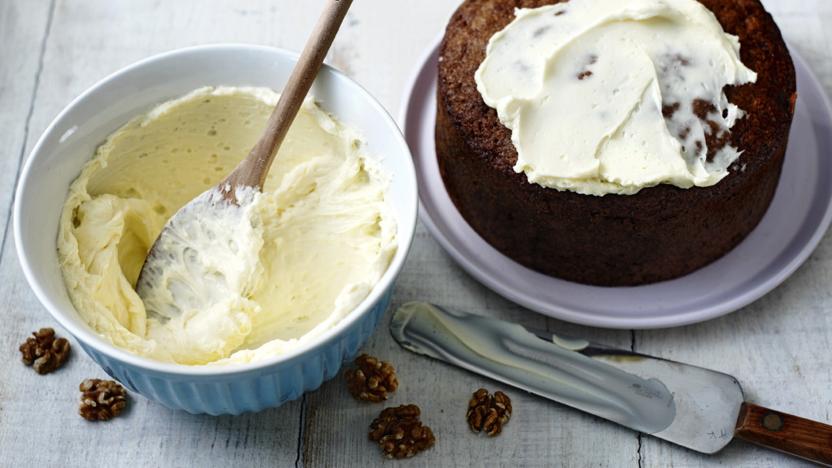 by William Leigh
Sweet and tangy, this easy cream cheese frosting is fantastic on carrot cakes and cupcakes. Vary this basic recipe by adding colours or flavours.
Cakes and baking
More cream cheese recipes
Buyer's guide
There are many varieties of cream cheese available. Look for young cheeses with a far-off use-by date.
Storage
Cream cheeses are designed to be eaten as fresh as possible. Eat 3-4 days after opening. Cream cheese doesn't freeze well.
Preparation
Cream cheese's creamy character makes it popular for use in cooking: it's used both in savoury dishes and sweet cheesecakes and icings.
Other considerations
Soya-based cream cheeses can be used as a dairy-free alternative to milk-based cream cheeses in most recipes.
Typically made with cream cheese