Cranberry juice recipes
Cranberry juice is a sharp juice made from cranberries. It's tartness lends itself to cocktails, so why not try our recipes for a Cosmopolitan or a MB zinger?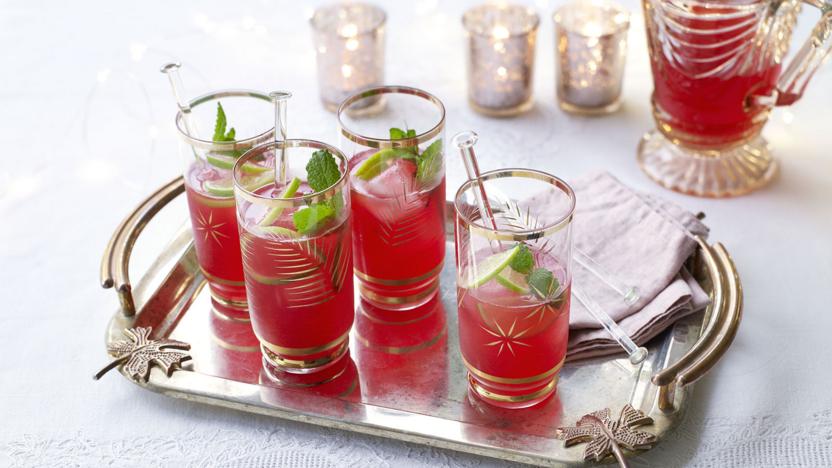 by Mary Berry
A refreshingly zingy cocktail to get you in the festive spirit. Leave out the brandy for a non-alcoholic version.
Drinks and cocktails
More cranberry juice recipes