Corned beef recipes
Corned beef is beef that has been cooked and preserved using salt. You're most likely to find it sold in cans in the tinned goods aisle of the supermarket. Corned beef is delicious with potatoes in a corned beef hash, or as a filling for a pasty or pie. Choose between our hearty and satisfying recipes for corned beef hash and pies.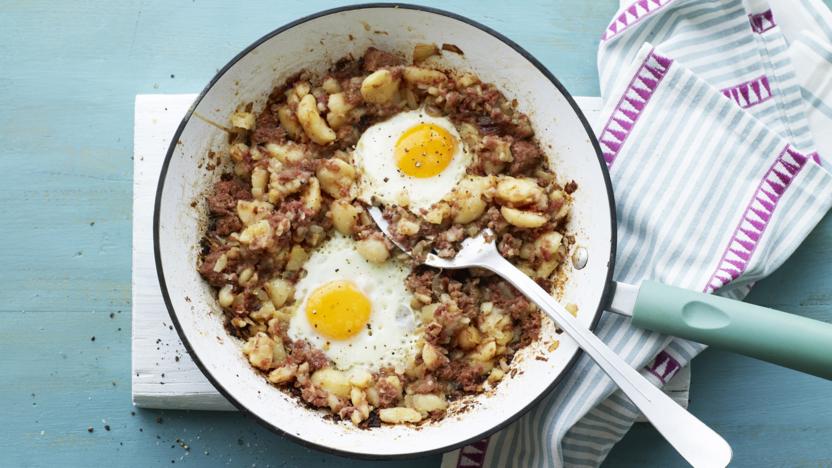 by Justine Pattison
Have this cheap and cheerful store-cupboard-ingredient recipe up your sleeve for a last-minute brunch or lunch for two.
Each serving provides 480 kcal, 28g protein, 35g carbohydrates (of which 8g sugars), 24g fat (of which 6.5g saturates), 5g fibre and 1.8g salt.
Brunch