Cornbread recipes
A type of bread made from cornmeal flour. Maize (corn) is a major crop in the US and the southern states in particular use cornmeal (which is the product of ground, dried maize) to make a wide variety of dishes, including cornbread. Cornbread can include various flavourings such as cheese, spring onions or bacon and is usually baked in a rectangular pan and cooked either thin and crisp or thick, light and airy. It's served with all kinds of dishes, such as deep-fried chicken or bowls of chilli, and can be used as the basis of stuffing for turkey.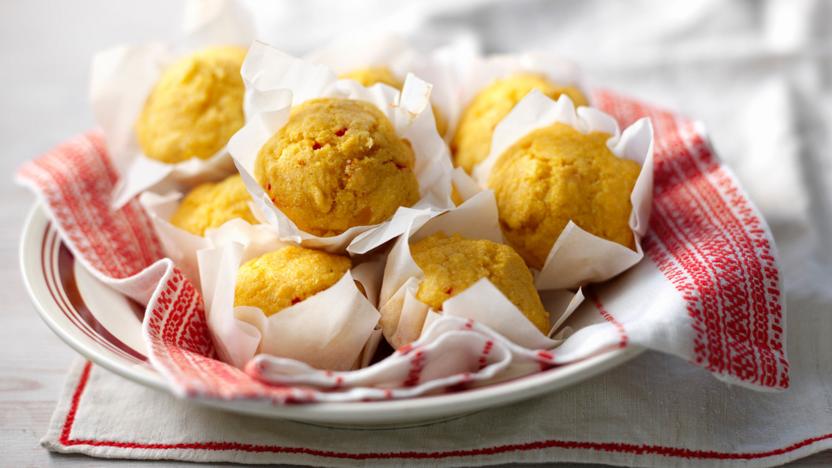 by Neneh Cherry and Andi Oliver
You can vary this cornbread recipe by adding other ingredients. We've made some cornbread with jalapeno peppers, others with cheese.
Cakes and baking