Coriander cress recipes
This wild coriander with small leaves is a type of micro-green rather than a variety of cress. Believed to have originated in India, it grows densely in boxes. It is aromatic, with a strong citrus and pepper flavour.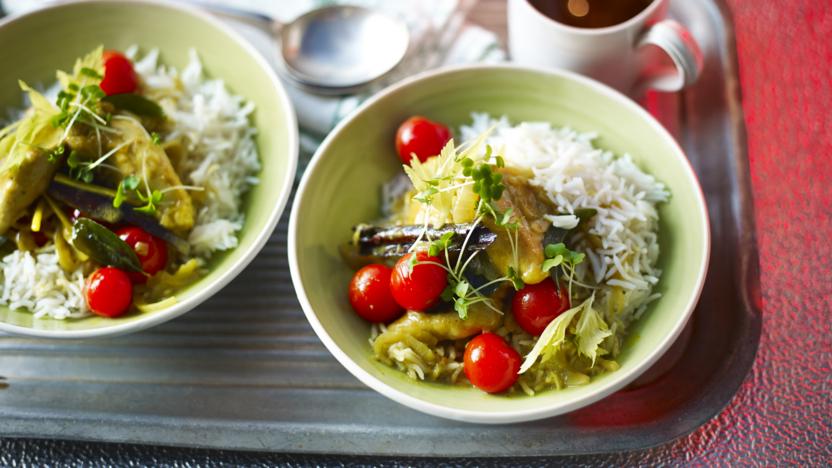 by Atul Kochhar
This delicious spicy chicken dish is packed with fresh Indian flavours such as mace, curry leaves and other spices.
Main course
More coriander cress recipes
Buyer's guide
Coriander cress is not widely available, but can be bought from farm shops, food halls, gardening centres, speciality greengrocers or online.
Storage
Keep the punnets on a windowsill and water regularly, following the packet instructions. Coriander cress can be refrigerated for up to five days.
Preparation
Coriander cress is in season all year, and is sometimes found in bagged mixed leaf salads. Snip off the leaves with scissors, wash thoroughly and dry on kitchen paper before use. Add to soups, salsas, rice, and fish and chicken dishes. It also makes an attractive garnish for curries and even some desserts.