Cordial recipes
A cordial is a distilled liquid that can be added to water to create a drink. It is usually fruit flavoured but can also be flavoured with herbs and spices too.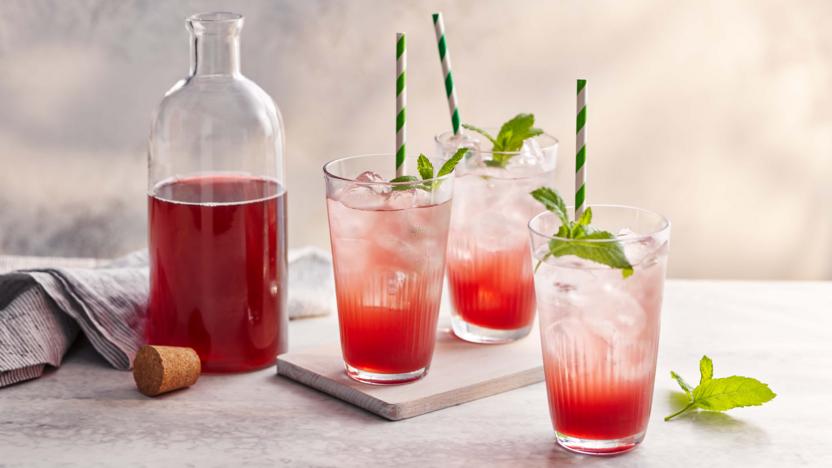 by Pam Corbin
Blackcurrant cordial is an excellent way to use end of season fruit, overripe or frozen currants. Fruity, sharp, intense — blackcurrants transform into a vibrant cordial that's high in vitamin C. Served hot or cold, blackcurrant cordial is wonderfully restoring.
Adding brandy means that the alcohol acts as a seal on the surface of the cordial and will help to preserve it. If you are making the cordial for children you may prefer not to add this — or split the batch, adding brandy to some of the bottles. Another option is to add a little to white wine — still or sparkling — for a lively summery spritzer.
Drinks and cocktails
Storage
Store in a cool, dark place.