Winter packed lunch ideas
In the colder months you want something warming at lunchtime, so get your dinner to do the double with these tasty recipes that can easily be reheated in the office microwave.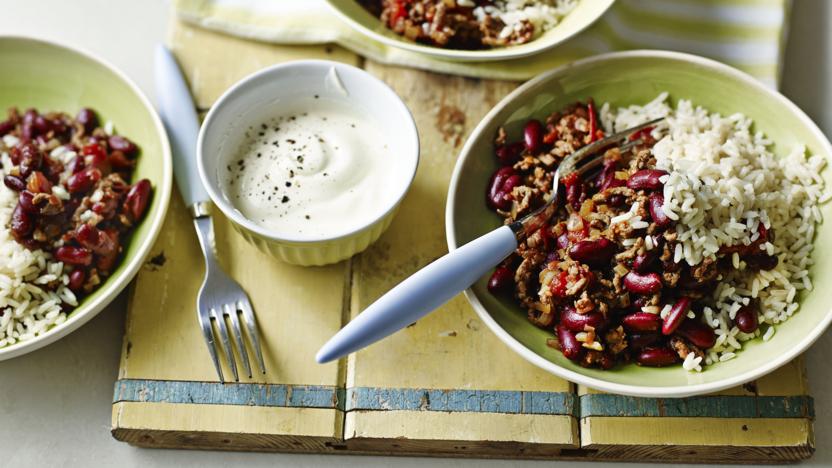 by Richard Corrigan
A cheap and cheerful chilli con carne recipe that's not just a student staple, it's great for families, too. This is designed to be a low cost recipe.
This chilli can be made in advance and frozen, just leave to cool completely and pop in a freezer-proof container. It will keep in the freezer for up to 2 months.
Main course