Vegetarian risotto recipes
Make a vegetarian risotto using your favourite ingredients and all of the flavour! If a recipe calls for Parmesan, use a vegetarian hard cheese or a vegetarian Parmesan is now avaliable.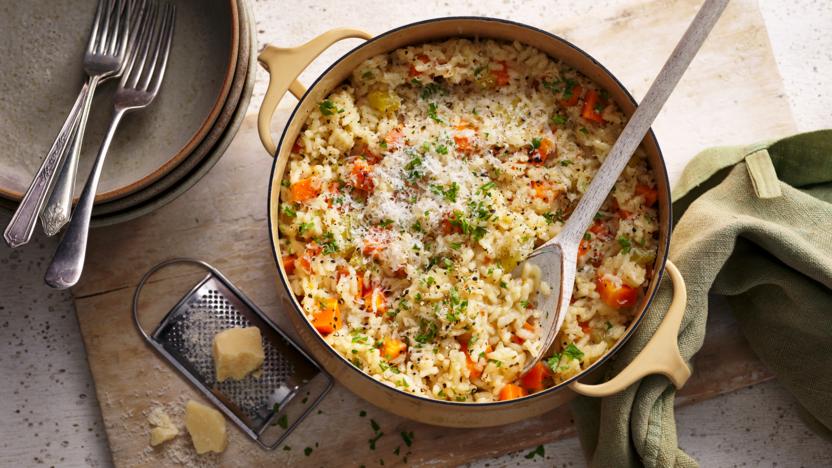 by Justine Pattison
A very easy risotto, needing no unusual ingredients and made extra delicious with the addition of grated lemon zest. To keep it simple, rather than adding the stock gradually, pour it all in at the beginning, then stir regularly as the rice simmers.
Main course