Vegan roast dinner
Recipes to make a vegan roast dinner the highlight of the week. Yes, there's a nut roast, but there's also vegan versions of all your Sunday lunch favourites.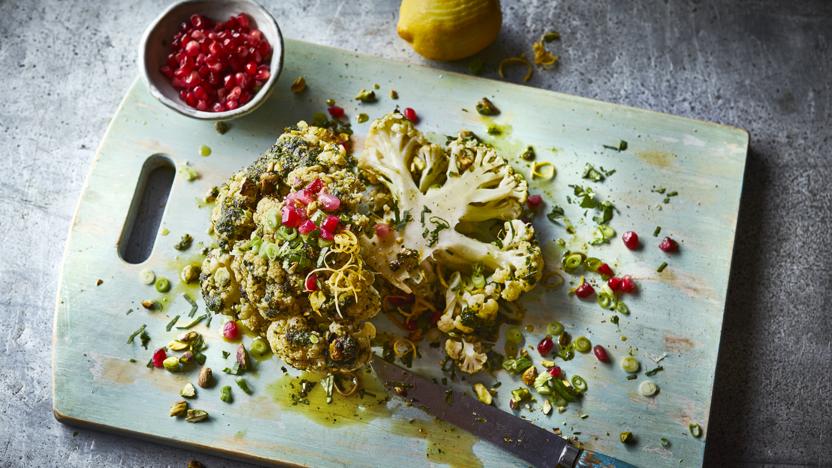 by Annie Rigg
Whole roast cauliflower is an impressive centrepiece for your next meal. If you want to eat more vegetarian and vegan food, this is a great starting point!
You will need a small food processor to make this recipe.
Main course
More Roast Dinners collections