Vegan pancake recipes
Very good vegan pancake recipes for Pancake Day. From savoury vegan pancakes, to fluffy American ones, learn how to make vegan pancakes to flip out over.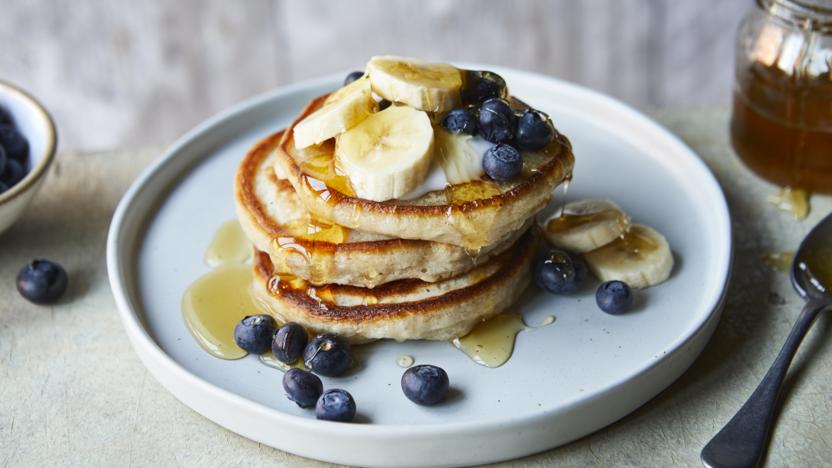 by Rebecca Sargent
These quick and easy banana pancakes are dairy-free and eggless. They can be ready in just 10 minutes, and wolfed down in one! Perfect for busy mornings.
Each pancake (without the optional toppings) provides 119 kcal, 2.5g protein, 22g carbohydrates (of which 5g sugars), 2g fat (of which 1.5g saturates), 1.5g fibre and 0.22g salt.
Brunch
More Pancake Day collections