Vegan comfort food
Cosy vegan comfort food that will make you feel warm all over. From spiced vegan curries to weekend nachos to vegan roast dinners, each recipe is like a hug in a bowl.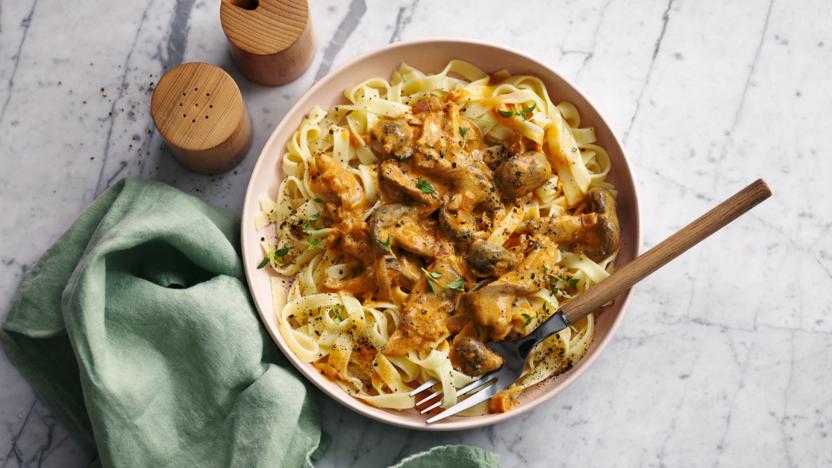 by Lucy Parker
This vegan mushroom stroganoff is served with a flat ribbon pasta, such as pappardelle or fettuccine. It's rich and full of flavour and quick to cook – ideal for a midweek supper.
Each serving provides 503 kcal, 14g protein, 66g carbohydrates (of which 6g sugars), 19g fat (of which 6g saturates), 5g fibre and 1.7g salt.
Main course
More Veganuary collections