Vegan Christmas recipes
Our delicious vegan Christmas recipes ensure that it's the most wonderful time of the year. From cakes and pies to main courses, we've got plenty of festive treats.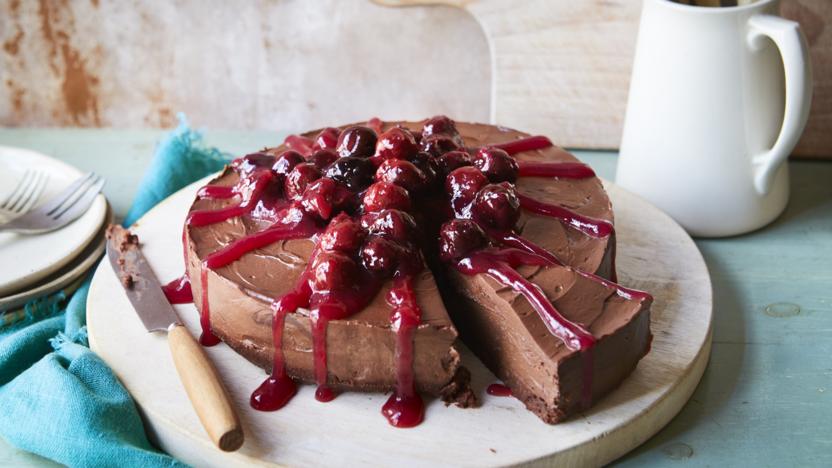 by Sarah Cook
This no-bake vegan cheesecake, with its boozy Black Forest cherry topping, is a luxurious twist on a retro classic. It's completely delicious and just the thing for celebrations and parties. See the recipe tips for alternative topping ideas.
For this recipe you will need a food processor or blender.
Desserts
More Christmas collections