Using frozen ingredients
All of these dishes can be whipped up from frozen ingredients making them perfect for cooking on a budget.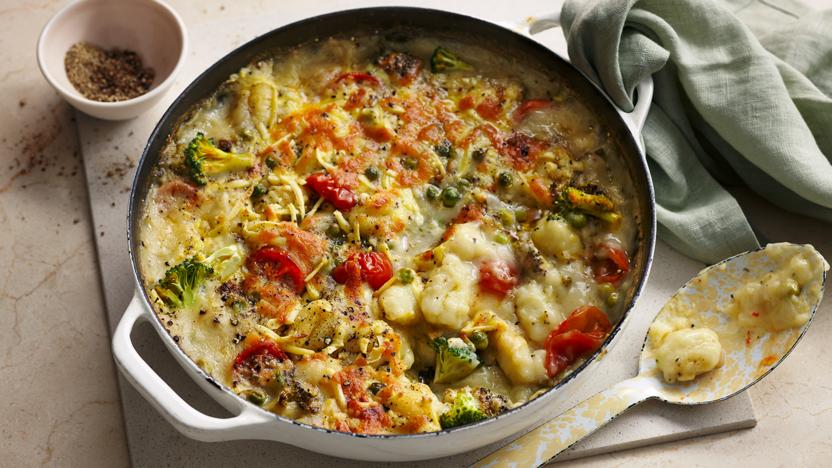 by Miguel Barclay
A gnocchi bake is a super comforting and easy one-pan family dinner. A bit like a pasta bake just using a bag of gnocchi and some veggies straight out of the freezer.
The great thing about only using one pan is you hardly have to wash up!
Main course
More Easy family dinners collections