Turkey crown recipes
How to cook and flavour your turkey crown to ensure you get a moist, delicious roast for Christmas dinner.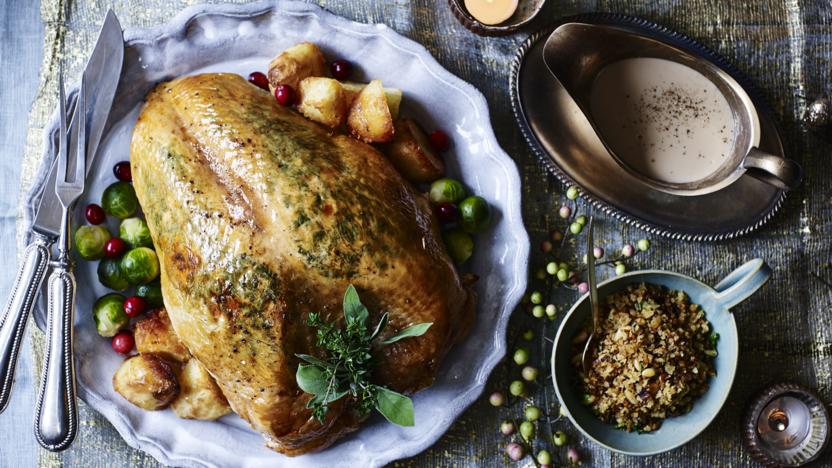 by Gordon Ramsay
Gordon Ramsay shows you how to roast turkey crown with a herb butter, stuffing and delicious creamy gravy. This turkey crown recipe is fit for a king. Calculate your exact turkey crown cooking times with our roast calculator.
Main course
More Christmas collections