Try tofu
Trying to eat more vegetarian meals? Tofu is a great place to start, try it with Asian flavours or in a zesty vegan cheesecake.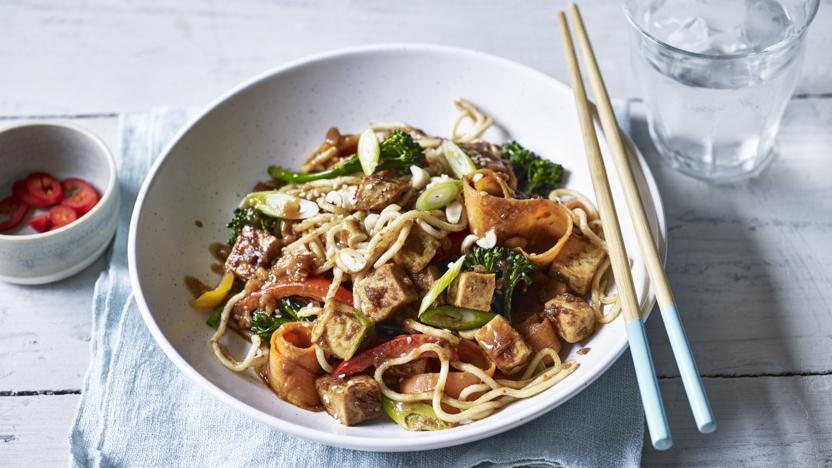 by Lucy Parker
If you like lots of sauce in this vegan tofu stir-fry, you can double the ingredients and pour in as much as you prefer. It makes a delicious dressing or marinade for tofu if you have any left over.
Each serving provides 784 kcal, 30g protein, 74g carbohydrate (of which 23g sugars), 39g fat (of which 7g saturates), 11g fibre and 4.3g salt.
Main course
More Veganuary collections