Traybakes
Simple and super quick to make, these traybake recipes are a perfect treat if you're short on time.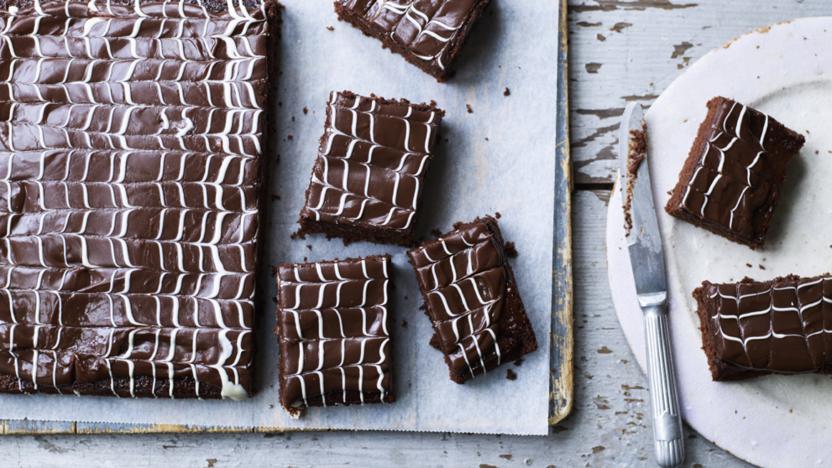 by Mary Berry
Mary Berry's chocolate traybake is topped with a milk chocolate icing feathered with white chocolate. This is a great cake to share for a birthday party. Decorate it as you like - try topping it with sweets, chopped chocolate bars or marshmallows!
Equipment and preparation: you will need a small piping bag and a 30x23cm/12x9in traybake tin greased and base lined with baking parchment.
Cakes and baking
More Afternoon tea collections