Slow cooker recipes
What did we do before slow cookers? Have dinner ready when you walk in the door with our amazing slow cooker recipes for curries, Bolognese, chilli, stews and soups. Even pulled pork!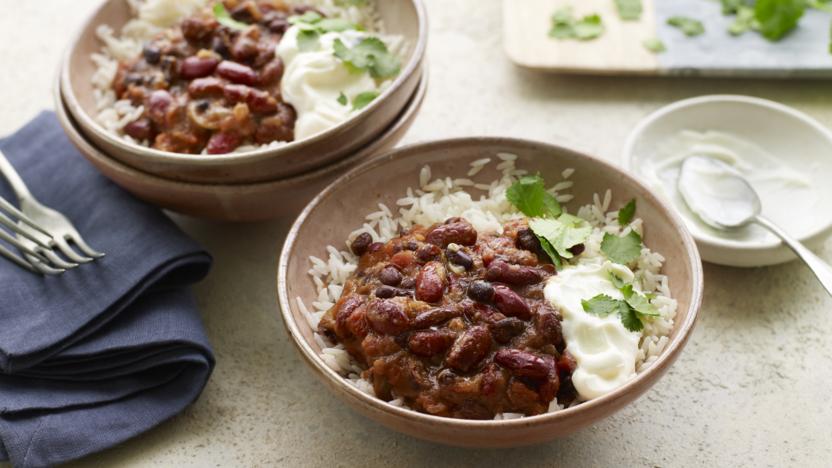 by Justine Pattison
After a quick fry of the onions and spices you can leave this delicious bean chilli in the slow cooker all day, ready to be served with a pile of steaming rice.
Each serving provides 174 kcal, 8.5g protein, 21g carbohydrates (of which 12g sugars), 4g fat (of which 0.5g saturates), 10g fibre and 1.4g salt.
Main course