Savoury pancake recipes
Not quite convinced by sweet pancakes or want to mix it up? Try out some savoury fillings and don't be afraid to experiment. Once you've picked your perfect savoury pancake recipe, you'll be able to have pancakes for dinner and dessert!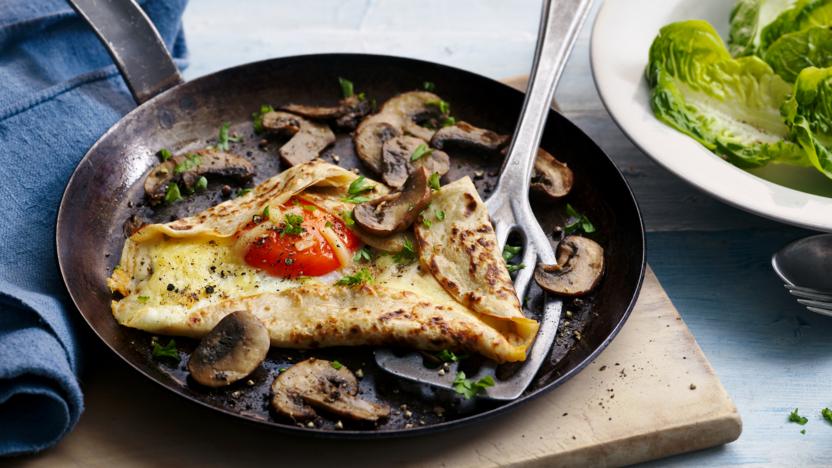 by Rick Stein
This recipe comes from the town of Salers, famous for its cheese. Salers cheese is similar to Cantal but is made only from the milk of the cows grazing on its mountain pastures in the summer. The town itself is extraordinary. No part of France is really that secret, but when I arrived in Salers on a sunny morning it felt like I'd just landed somewhere in Ruritania. For lunch, we all ordered these hearty, yeasted pancakes.
Brunch
More Pancake Day collections