Retro British recipes
Celebrate the best of British food with our retro recipes.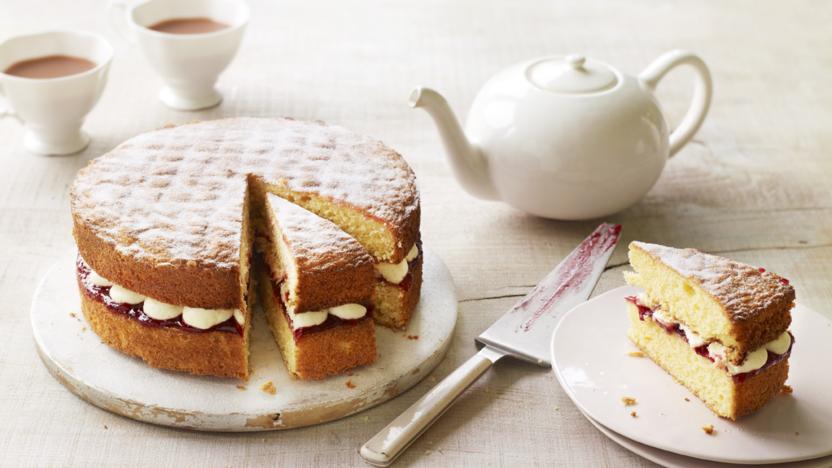 by Mary Berry
For the final technical challenge Mary Berry asked the bakers to make this simple sponge with homemade jam and buttercream – without a recipe. We won't be so unkind. Mary's perfect Victoria sponge recipe with buttercream is yours.
For this recipe you will need two 20cm/8in sandwich tins, an electric mixer and piping bag fitted with plain nozzle.
Cakes and baking
More St George's Day collections