Quick veggie recipes
You don't have to spend lots of time peeling and chopping to make moreish veggie meals. These recipes are ready in no time.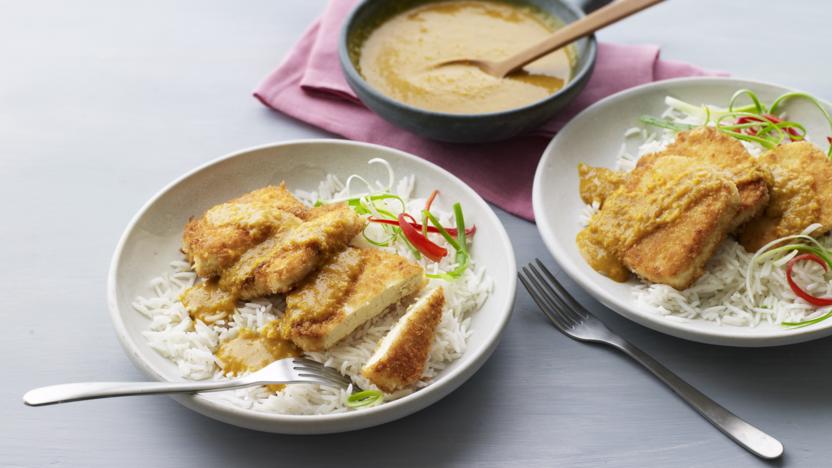 by Justine Pattison
Make the sauce for this tofu katsu curry recipe ahead of time so that all you have to do before dinner is breadcrumb the tofu and quickly fry it.
Each serving provides 802 kcal, 23g protein, 45g carbohydrates (of which 10g sugars), 58g fat (of which 10g saturates), 5.5g fibre and 1.7g salt.
Main course