Quick vegan recipes
Our quickest ever vegan recipes.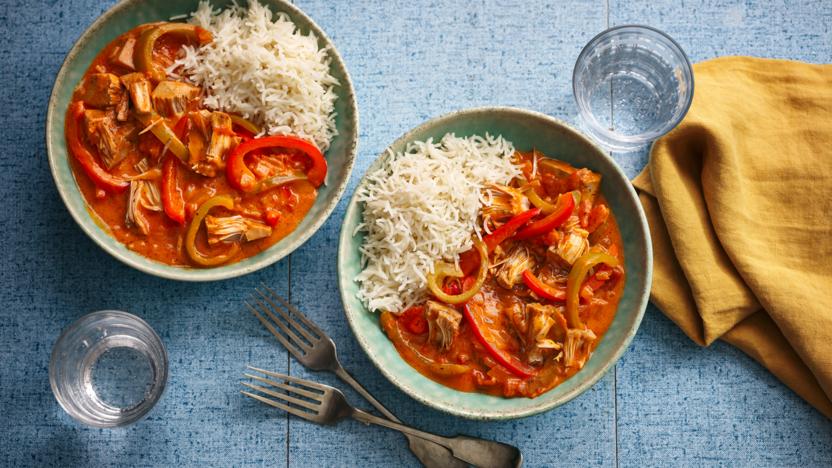 by Shaun and Craig McAnuff
Jackfruit is a fantastic meat replacement. It absorbs flavours wonderfully and, in this coconut stew, takes on a variety of wonderful spicy flavours. Serve with freshly cooked rice.
Each serving (without the rice) provides 192 kcal, 4g protein, 13.5g carbohydrates (of which 10g sugars), 12g fat (of which 8g saturates), 7.5g fibre and 1.4g salt.
Main course
More Veganuary collections