Quick healthy recipes
Find recipes for seriously speedy suppers that are also healthy.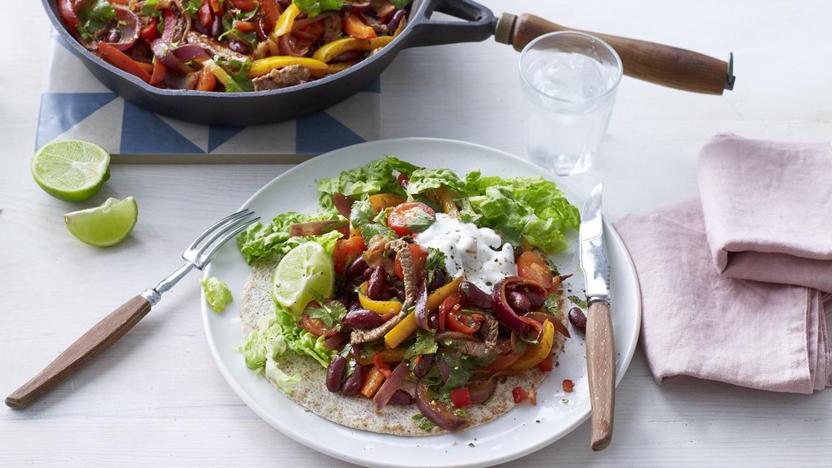 by Justine Pattison
These spicy beef fajitas are packed with fresh flavours and are surprisingly low in calories if you use lean beef.
This is a healthy dinner that can form part of a diet of 1200–1500 calories a day.
Each serving provides 434 kcal, 30g protein, 46g carbohydrates (of which 16g sugars), 12g fat (of which 4g saturates), 13g fibre and 0.7g salt.
Main course