Quick and easy oily fish
Getting your omega-3 is easy with these oily fish recipes. Salmon, mackerel, sardines and trout are a great place to start. Aim for at least one serving a week.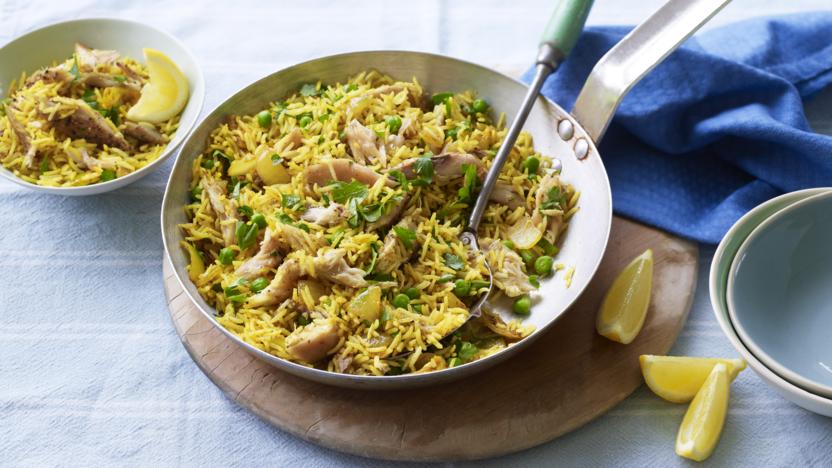 by Hala El-Shafie
This is a great one-pan family meal that's tasty and healthy too. If you like more spice, add some ginger and chilli to the vegetables at the start. You can also add boiled eggs at the end too bulk it out.
Each serving provides 430 kcal, 18g protein, 56g carbohydrates (of which 3g sugars), 14g fat (of which 3g saturates), 4g fibre and 1g salt.
Main course