One-pot rice recipes
Effortless rice recipes that taste amazing and are easy on the washing up.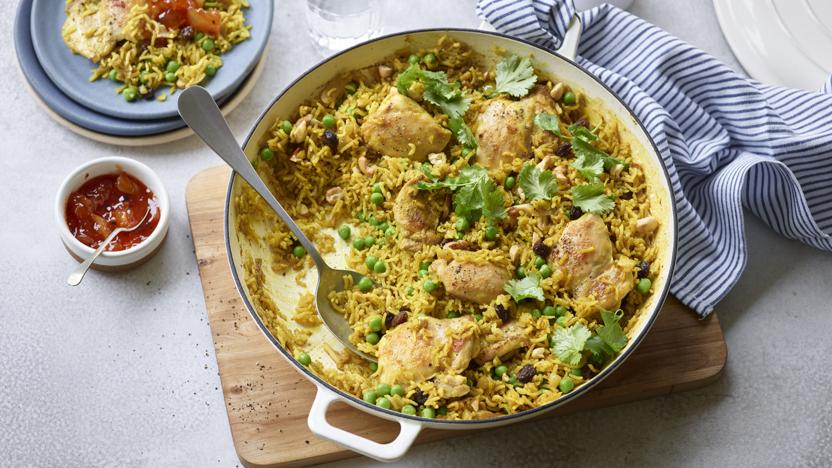 by Sarah Cook
Chicken thighs are perfect for this chicken pilau as they are low cost and suited to lower, slower cooking techniques. If you'd rather use chicken breasts, just fry the pieces briefly until sealed but not browned to avoid the chicken being overcooked at the end.
Main course