One-pot rice recipes
Effortless rice recipes that taste amazing and are easy on the washing up.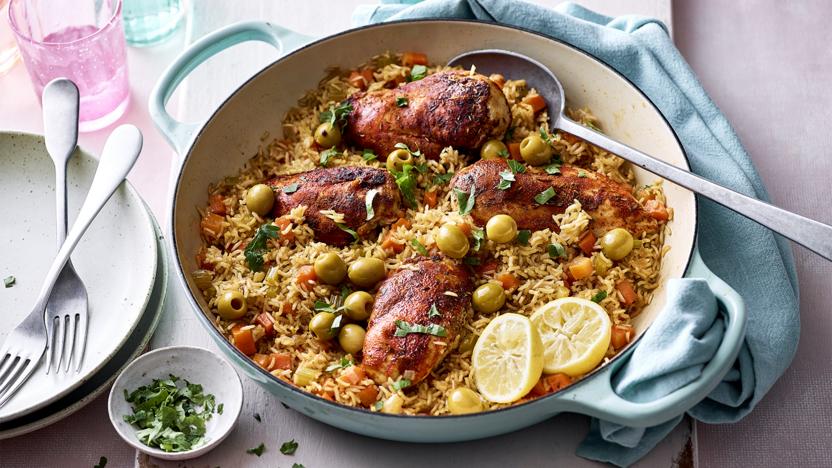 by Priya Tew
A gently spicy chicken one-pot that can be thrown together quickly for easy mid-week meals. Top with fresh olives, parsley and lemon juice for a final fresh flourish.
With a GI of 51, this meal is high protein, low GI. Each serving provides 462 kcal, 44g protein, 43g carbohydrate (of which 11g sugars), 11g fat (of which 2g saturates), 7.8g fibre and 0.47g salt per portion.
Main course
More Dinner party collections