Nut-free snack recipes
Sweet and savoury snacks, you can be sure don't contain nuts.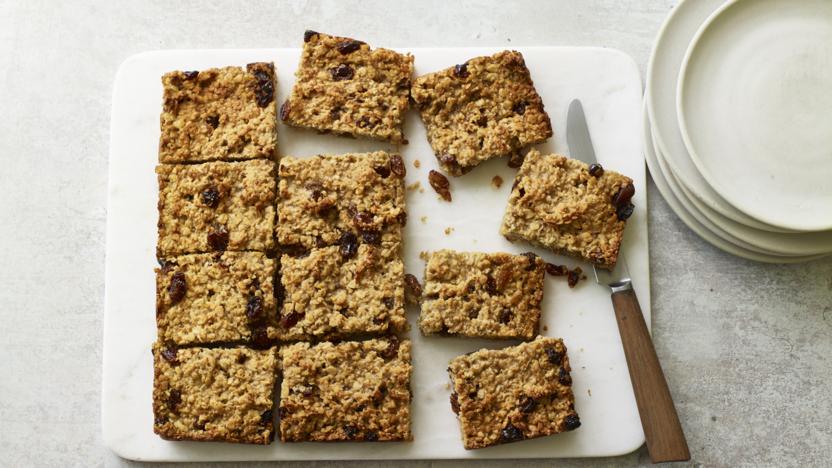 by Priya Tew
The perfect portable snack, these flapjacks have less butter and sugar than most versions and with only 5 ingredients couldn't be easier to make!
Some ingredients are moderate in FODMAPs, so it's important to stick to the portion size and only have one flapjack per day.
Cakes and baking