Noodles for students
Noodles are a student staple for good reason. Here are some easy, cheap and tasty ways to use them.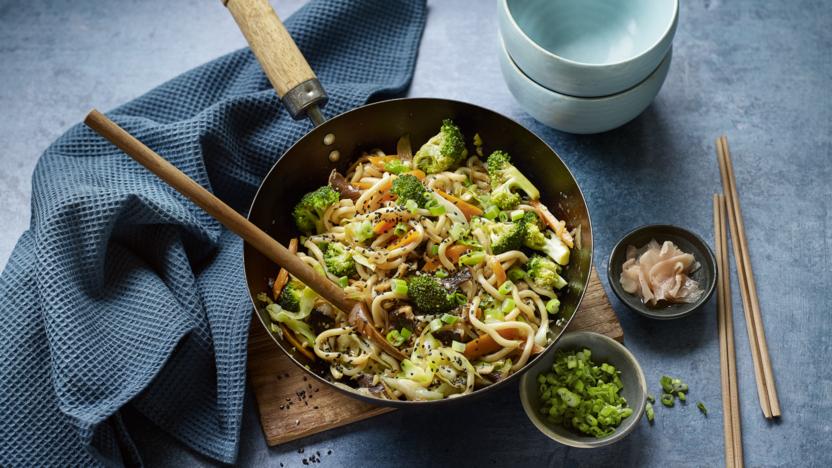 by Annie Rigg
This easy noodle dish is a simple take on yaki udon, Japanese stir-fried noodles. Use precooked soft udon noodles for ease; alternatively cook dry noodles according to the packet instructions before starting to stir-fry.
Main course