Noodles for students
Noodles are a student staple for good reason. Here are some easy, cheap and tasty ways to use them.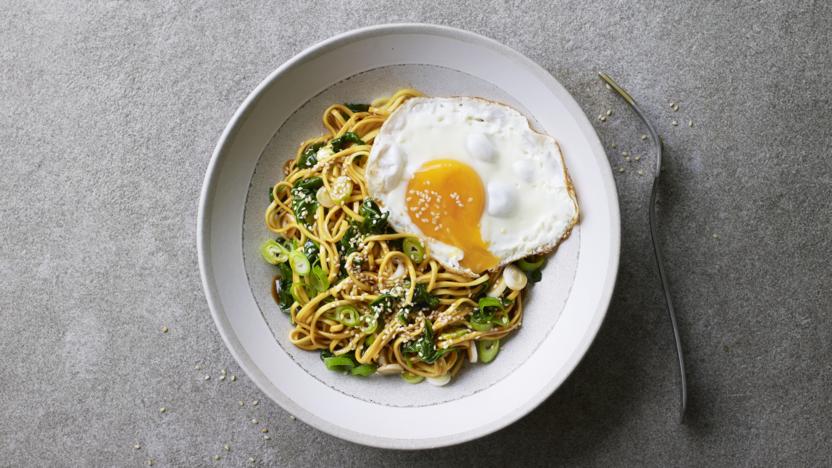 by Rachel Phipps
Hoisin is the secret to creating an easy, no-cook Chinese sauce to serve with these cheap and cheerful noodles. Cooking the noodles and spinach in the same pan helps cut down on washing up, too. Make this dish for less than £1 per portion.
Each serving provides 385 kcal, 18g protein, 56g carbohydrate (of which 8g sugars), 8.5g fat (of which 2g saturates), 5.5g fibre and 3.5g salt.
Main course