Marathon recipes
If you're entering a marathon or just getting serious about running, you'll need to balance slow-release carbs with plenty of fruit and veg in the one to two days before.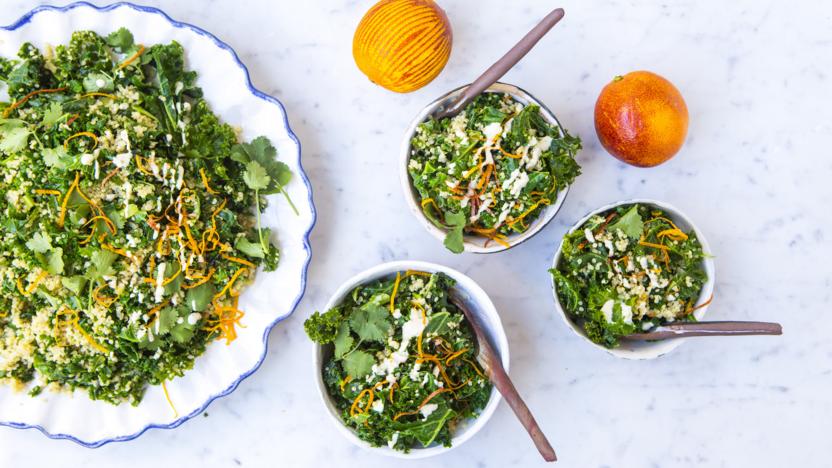 by Hemsley + Hemsley
Hemsley and Hemsley's quick and easy warm kale salad makes for a fantastic and healthy vegan meal.
This meal provides 464 kcal, 19g protein, 48g carbohydrate (of which 7g sugars), 22g fat (of which 4g saturates), 7g fibre and 0.3g salt per portion.
Main course