Making the most of mince
Whether you're looking to use up leftover mince or for a new family favourite, there are loads of easy recipes to choose from that taste amazing and make the most of your mince.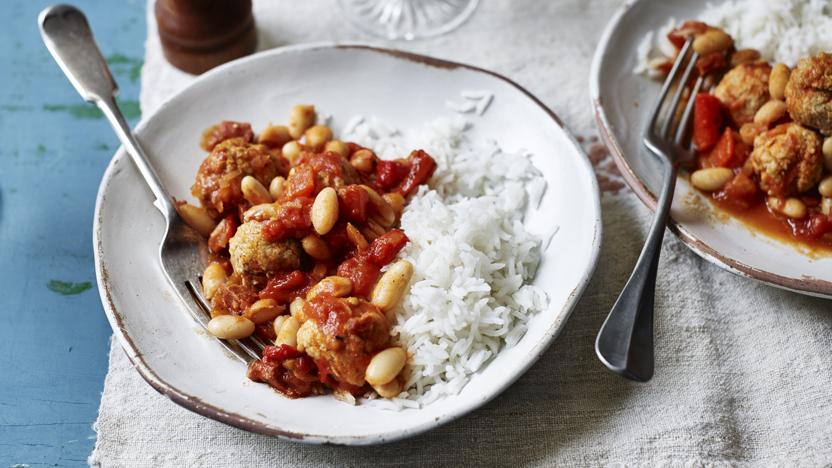 by Emily Angle
This is a real store cupboard saviour. Pork mince can vary wildly in fat content, so make sure you check before buying. You could add more vegetables to this stew if you like - spinach, sweet potato, carrot or celery would all work. Chickpeas are a nice substitution for the beans, too.
Each serving provides 366 kcal, 27g protein, 44g carbohydrate (of which 7.5g sugars), 7.5g fat (of which 3g saturates), 7g fibre and 0.6g salt.
Main course
More Easy family dinners collections