Making meat go further
A little bit of meat goes a long way. Enhance the flavour of simple dishes with bacon, chorizo or even small amounts of leftover chicken.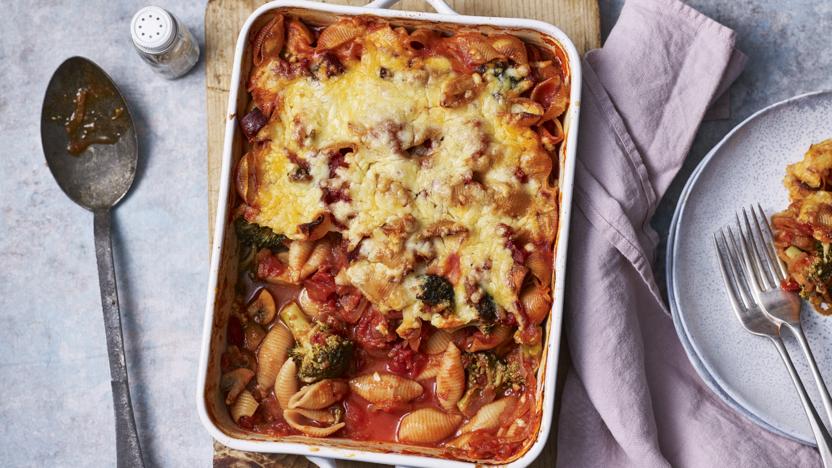 by Philippa Davis
With loads of flavour, this cheesy pasta bake will leave you totally satisfied. By cutting the chorizo into small chunks, you should get a little piece in most mouthfuls so you don't notice you are eating less meat. This also works for other dishes such as stews, casseroles, curries and pies.
Main course