Making meat go further
A little bit of meat goes a long way. Enhance the flavour of simple dishes with bacon, chorizo or even small amounts of leftover chicken.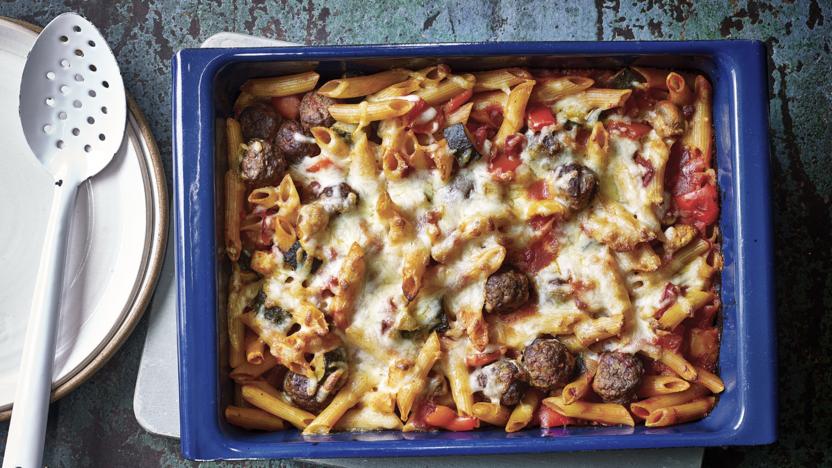 by Justine Pattison
This meatball pasta bake is a super-easy family meal that uses a small amount meat but lots of veg. Swap the homemade meatballs for ready-made if you like.
Main course