Make the most of tins
From crumble to stew, make incredible food from the tins in you cupboard.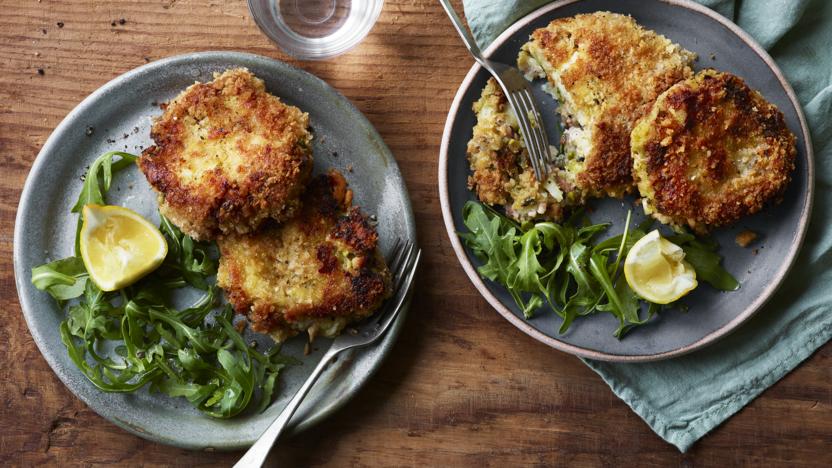 by Sarah Cook
These tinned salmon fishcakes are perfect for a family-friendly dinner or summer lunch; you can make them up to a day ahead. Don't be tempted to use fresh salmon: tinned salmon blends better with the other ingredients and packs more of a flavour punch – this is almost a store-cupboard supper.
Each serving provides 665 kcal, 28g protein, 60g carbohydrates (of which 4g sugars), 34g fat (of which 6g saturates), 5g fibre and 1.1g salt.
Main course